Project Gutenberg is an amazing source of books that are in the public domain. An avid reader myself, I wanted to make a creative visualization using the text of the great books when I came across the "Best Books Ever" list.
Click on the graphic to see it in full size.
I hope this inspires you to read one of these classics!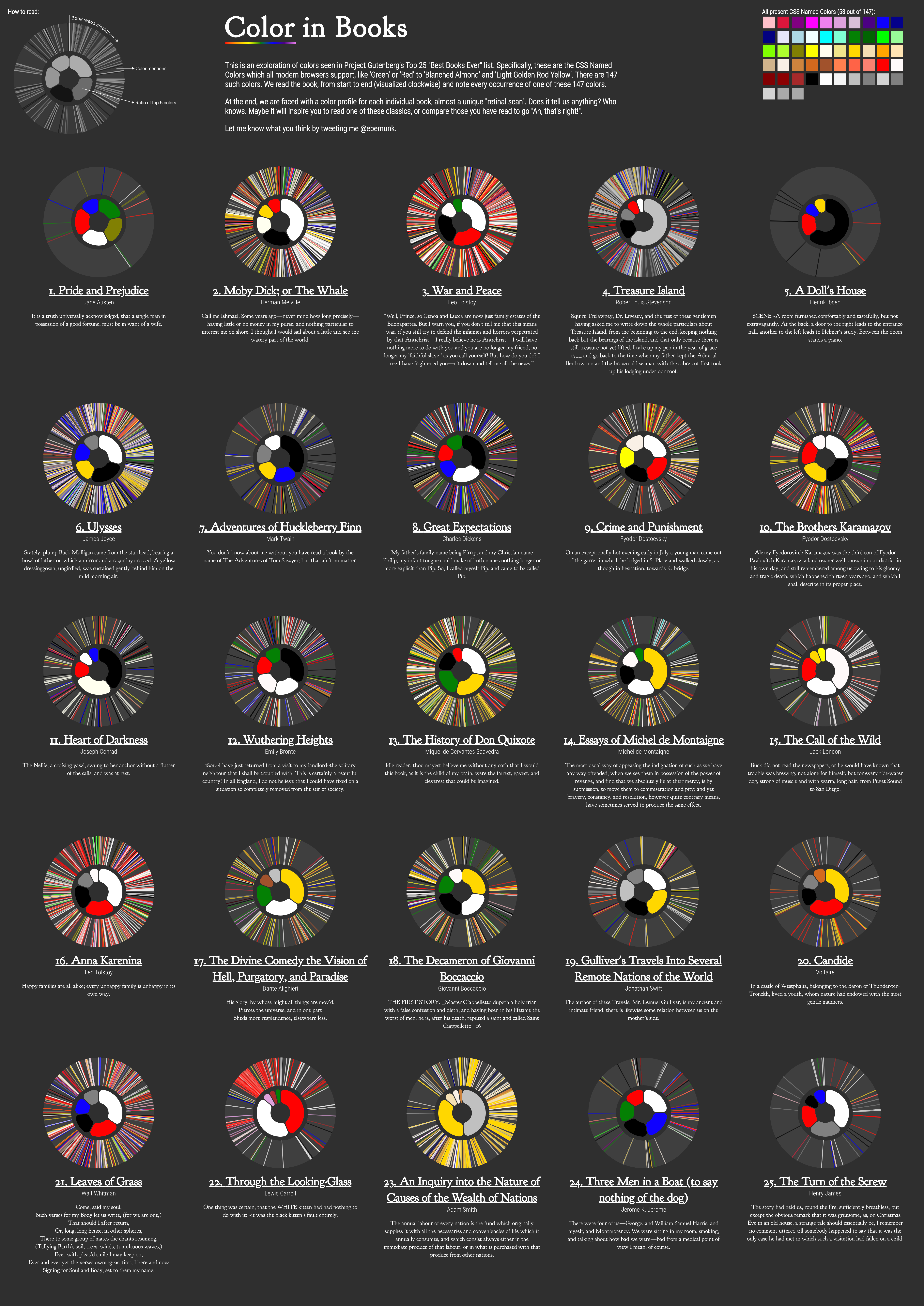 Interested in prints of this graphic? I have a few copies printed on beautiful art paper. Reach out on twitter.